An Overture Of Sorts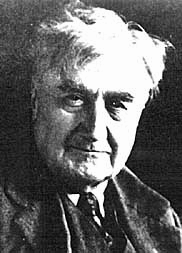 This is a coming together of several types of music with one thing in common. Folk, Classical, Music Hall, the popular songs of the day (we don't mean today, by the way) and the one thing in common, is, that they are all English. That's Ralph Vaughan Williams on your left, and the gentleman on the right hand side of the picture to your right should, by now, be very, very familiar, he's part of the picture too, the picture of English music, it's what Vaughan Williams did all his working life, and it's what Ashley Hutchings has been doing all his working life, showing us that there is indeed this thing, this sound, if you will, called English Music.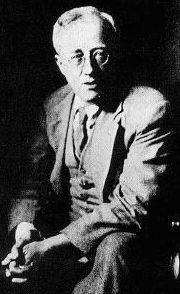 There is, besides Vaughan Williams, the other great names in English Music, Holst, Delius, Gibbs, Warlock, Finzi, Gurney, the list is great, and sadly, many of these names are now forgotten. It is our intention, with this website, to bring to your attention, the works and lives of some of these composers. As well we're going to promote, heavily, a wonderful up coming event, in England, The English Music Festival, bringing to you, in their words, ' the unjustly neglected music of both well-known and lesser-known British composers. The Festival intends to bring to live audiences pieces that deserve to be in the repertoire but that are never, or rarely, played or recorded.' Visit their website, and visit it often, to keep up to date on their doings.
Right! Let's get on with it then, and let the words and music speak for themselves!